Big V Telecom
Big V Telecom, a Cloud Telephony Company based in India offers 'Simpler Affordable Telephony Solutions' to all businesses. We offer seamless and faster adaptability of cutting edge virtual telephony for every business. Customer Focused, Result Oriented and Cost-Effective Voice-Based Solutions have been our forte, which work as foundation of our process. Big V Telecom is known for its tradition of delivering technology with...
Mission

We strive to present Virtual, Seamless and Exceptionally Innovative Communication Solutions strengthening the business communication and process culminating into greater efficiency.Offering Benchmark Telephony Solutions to masses is our passion, dream and mission.
Vision
We ceaselessly work towards offering Excellent, Comprehensive, Affordable and State-of-the-art Business Telephony Solutions catering to unique needs of diverse businesses and professionals.
Become part of a modern and progressive brand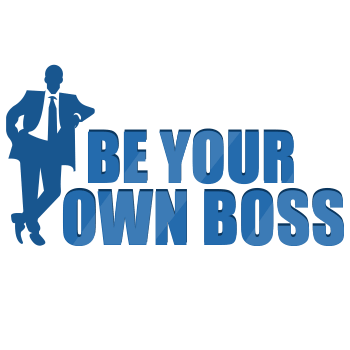 Thinking Franchise Business with caution, question or confidence?
Big V Telecom
offers multi channel revenue generating franchise model in Telecom Services. It's a unique
franchise opportunity
which provides customized
telecom solutions
to small, medium & large enterprises. We give you full hand knowledge of setting up and operating a successful business.

Experience Seamless Automation with India's best Cloud Telephony Providers
Big V Telecom is one of the pioneering cloud telephony companies in India. We take pride in our tradition of delivering technology with a purpose and strive hard to provide affordable and faster, cutting edge hosted telephony solutions. Click here to know more…

Why migrate your business to Cloud Telephony with Big V Telecom?

Single Virtual Number with Customizable IVR
Call Recordings & Insightful Analytics
Real-time Monitoring & Notification
Track 100% Telephonic Leads / Zero Missed Call Rate
Quantify ROI on Advertisement Channels
Smart APIs & CRM Integration

Grab Big V Telecom's Franchise Opportunities & Become a Successful Entrepreneur

Conferred with Most Innovative Franchise Business in Service Sector Award and Best Franchise Business Excellence Award, we provide you a chance to work in one the most lucrative sectors. Our technology is applicable and of vital use to businesses across all the sectors. Your search for new business opportunities is sure to end with a Big V Telecom franchisee in India.

Here's what makes Big V Telecom Franchisee, well known for best cloud telephony in India - a low investment and high returns business option!!!

No Infrastructure Set-up
No Technical know-how
Ready to market multiple cutting edge cloud telephony services
High-in-demand service across all business sectors
Multi-award winning Brand
Well known as best cloud telephony in India

Take a Sneak Peek at Our Range of Innovative Cloud Telephony Services (Use it with logos and short description below)

YOCC – Your Own Calls' Centre: A Single Virtual Number Solution to run entire business

DialnDisconnect: An extensively customizable and highly quantifiable "missed call" service

Audio Profile: An innovative voice-based cloud solution for professionals

Power School: A multi-tasking virtual call centre for educational institutes

DigiVAS: A Cloud telephony solution to offer target audience customized value added services

Jansamwaad: A customized virtual call centre for Politicians to connect with public

Ccallify: An Online Tool to help convert online visitors to loyal customers with an instant call-back

We also offer some unique B2C cloud telephony solutions…

Big Shaadi: A Cloud Telephony Solution for a unique techno-wedding!

Big Birthday: A unique way to host a birthday celebration on the cloud