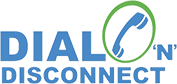 What's Dial'N'Disconnect?
Dial'N'Disconnect is an extensively customizable and highly quantifiable cloud telephony based "missed call" solution. It is one of the most effective and affordable marketing tool to initiate interactive communication with your target audience.
You can run your entire marketing campaign on a single number or reduce overhead costs by simplifying routine operations and even customize the kind of response that needs to be generated against missed calls received.
Encourage Customers to Connect

: Missed Calls are the most accessible way to connect for masses even without smart phones or internet connectivity.

Generate More Leads:

Every Missed Call is a Prospective Lead. Track 100% Missed Calls with Dial'N'Disconnect
Dynamic Features of Dial'N'Disconnect
…that makes it the most desired Missed Call Marketing Service
Customizable Response Mechanism:

 Choose and configure how Dial'N'Disconnect will respond to a missed call – trigger a call back, send a text, take a vote, mark as verified and a lot more!

Multiple Missed Call Handling:

Dial'N'Disconnect –

Missed Call Solution

can simultaneously receive and respond to multiple missed calls.

Real-time Data Generation:

Every missed call generated is registered and notified in real-time, creating an automatically updated customer database.

CRM Integration:

Dial 'N' Disconnect can be easily integrated with your existing CRM programme to enable strategic insights into existing and new customer behaviour.

Quantify Missed Call Campaigns

: Dial'N'Disconnect provides detailed and robust analytic reports that help you accurately quantify success rate of your missed call marketing campaigns.

Mobile App & Web Interface:

Dial'N'Disconnect Missed Call Services come with Mobile & Web interface that allows you real-time and remote monitoring of your campaign from anywhere, at anytime.
Get Best Missed Call Solutions with one of India's leading Cloud Telephony companies – Big V Telecom
Know some widespread uses of Missed Call Solutions!
What are Missed Call Solutions used for?
Opt-in/Opt-Out Services

: Businesses use

Missed Call Marketing

to know the interest or seek permission from consumers to opt-in or opt-out of services and add them or remove them from your database. In this way you can reach out to people registered on DND list too.

Reality Shows & Contest Voting

:

Missed call solutions

are widely used by Reality TV shows and contest organisers to garner votes for contestants from viewers.

Pledge Support

: NGOs and Corporate CSR Departments have been using missed call services to garner support from masses for social causes.

Information On-Demand:

Organizations in various sectors like Banks, Wealth Management, Educational Sectors, Government Departments, etc use

Missed Call services

to provide on demand information like balance, enquiry, complaint status, application status, deliver status and so on.

Verification

: Missed Call Services are used to verify mobile number and other personal details of customers.

Surveys/Feedback/Opinion Polls:

Missed Calls can be used to encourage consumers to take surveys or give feedback through call back with

IVR services

in response to their missed calls.
Want to become Cloud Telephony Service Provider in Kolkata, Chandigarh or Jaipur. We've got Franchise Opportunities for you in cities across India! Know More!