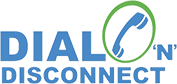 Have you ever thought how missed calls can work as effective marketing communication tool? With the latest technological upsurge, Missed Call can connect consumers and businesses and bring loads of business enquires. DialnDisconnect unleashes the untapped power of missed call as an efficient business solution.
DialnDisconnect is a unique single phone number provided to businesses for using in all their marketing communications. This unique number has the power of encouraging your target audience to give a Missed Call on the number to start the interaction free of cost for the consumers. The simple and efficient solution has the capacity to engage consumers and thus resulting into augmented lead and enquiry generation for the business.
Your target audience doesn't need to call you or you also are not required to initiate extensive marketing campaigns for earning new business enquires. The customer service costs can also decrease substantially as DialnDisconnect handles all the business enquiries promptly and efficiently. When a caller gives a Missed Call on your DialnDisconnect number, the system would automatically respond with a customized brand proposition which can be in form of SMS or Voice Message.